Virtual Explore SDSU Open House 2020

Join us at Virtual Explore SDSU Open House
There is no doubt that the situation with COVID-19 has been challenging for all of us and although nothing compares to being on campus and meeting you in person, we invite you to connect with us at Virtual Explore SDSU Open House.
This event took place on Saturday, March 21, but we are continuing to add content to the Virtual Information Sessions web page as we receive it.
Some departments are planning on hosting live Zoom information sessions in the future. Please continue to check back to this website to see when future live Zoom information sessions are taking place.
Discover why this is a great time to be a part of the SDSU family! Regiser today and visit the Virtual Information Sessions web page.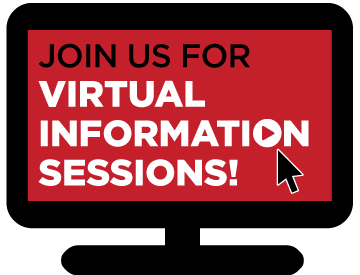 Frequently Asked Questions