Location
San Diego, "America's Finest City"
San Diego is California's second largest city, borders the Pacific Ocean and Mexico, and is recognized globally as a dynamic international hub. Known for its ideal climate with daytime temperatures rarely below 60°F or above 80°F degrees (in other words, it's always flip-flop weather), San Diego has miles of sandy beaches, and a variety of things to see and do. SDSU's campus is within a 15-minute drive of downtown San Diego, the Pacific Ocean, and the mountains.
In the heart of San Diego.
How Close?
10 miles → Beaches
10 miles → Downtown
50 miles → Mountains
75 miles → Deserts
95 miles → Disneyland
120 miles → Los Angeles
350 miles → Phoenix
500 miles → San Francisco
Living in San Diego
San Diego's geographic location and diverse regional population create plenty of opportunities for work, play and learning. From the hustle and bustle of the Gaslamp Quarter downtown to the charming and eclectic beach towns of Pacific Beach, Ocean Beach, and La Jolla, San Diego offers a wide variety of social and cultural activities. There aren't many places where you can watch the sun rise in the desert, build a snowman in the mountains in the afternoon, and watch the sun set into the ocean all in one day, but this is possible in San Diego.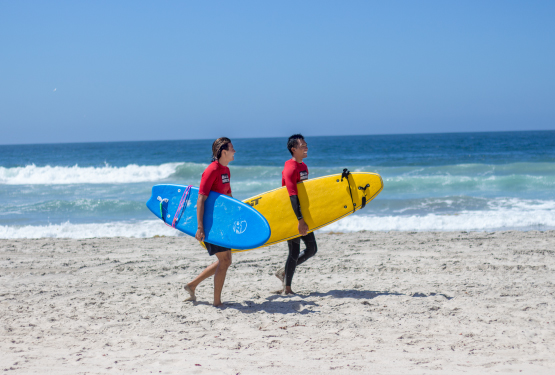 Explore Beaches and Bays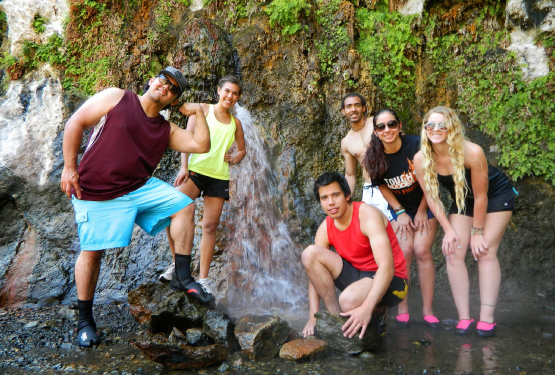 Set Foot on Adventure
Celebrate the Arts
The arts are alive in San Diego and at SDSU.
San Diego is home to two Tony™ Award-winning theaters, historic sites, art, music venues, dance performances, film festivals, galleries, and much more. In the heart of San Diego is Balboa Park, which hosts 17 museums and performing arts venues. And to top it off, SDSU hosts concerts for many well-known artists at our on-campus venues, Viejas Arena and the Cal Coast Credit Union Open Air Theatre, and hosts plays, musicals, films, music ensembles and dance in our multiple theatres.
Be In the Know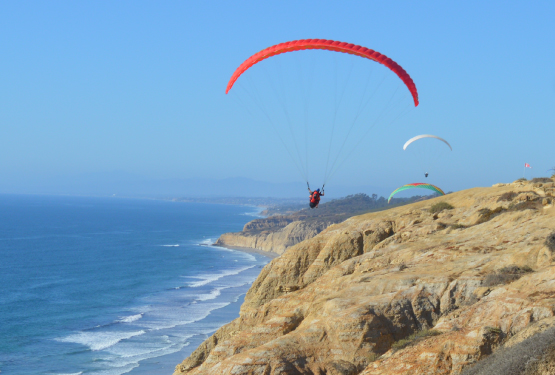 Play Like a Local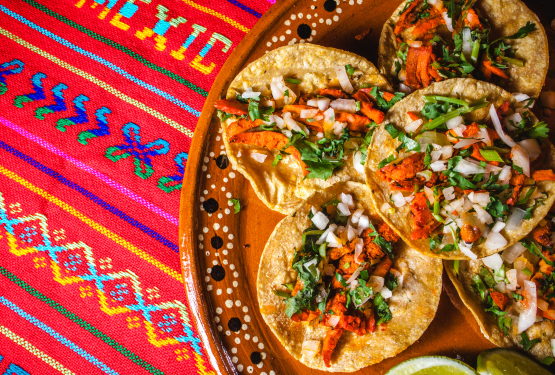 Eat Like a Local
Leave Your Mark on the Industry
SDSU prepares you for life after graduation.
Our region is an industry leader in biotechnology, engineering, cybersecurity, innovation and technology, healthcare, travel and tourism and the blue economy. With its proximity to the eastern edge of the Pacific Rim, Mexico, and South America, San Diego is a cultural center that provides opportunities for learning experiences. Through internships, mentorships, and job placements, San Diego State University provides students with opportunities to work in these industries. This experience will prepare you for life after you graduate and begin your career, or take the next step in your educational journey.
Visit SDSU
We offer a variety of in-person and virtual events for prospective and admitted students and their families.