Explore SDSU Open House 2022
April 9 (In-Person)
Admitted Students Only
You are invited to join us for Explore SDSU Open House and learn why this is a great time to be a part of the SDSU family.
As an admitted student, this is your chance for you and your family to meet current students, campus leaders, and staff to learn more about living on campus, financial aid, athletics, student services, and organizations, and to picture yourself as an SDSU Aztec!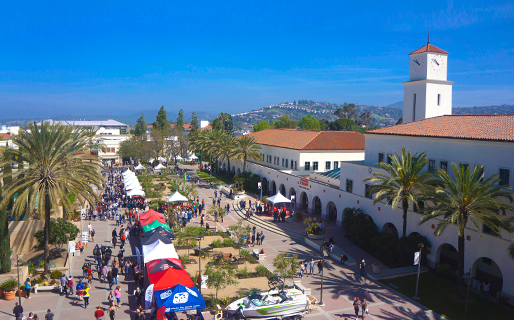 Let us know you are coming and we will keep you updated with important event information.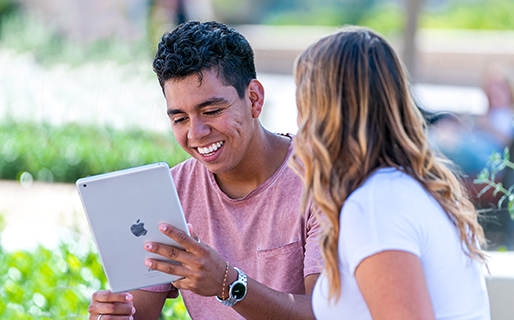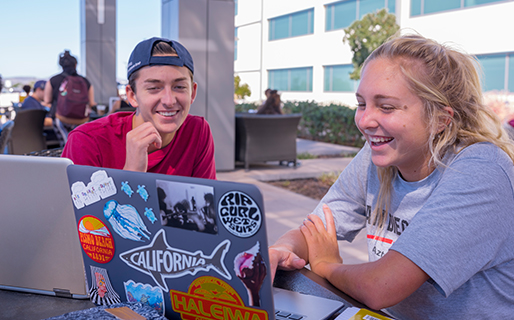 Some sessions are pre-recorded. Other sessions from the virtual event will have their recordings posted after March 12.
PLAN YOUR EXPLORE EXPERIENCE!
Access the Event Guide and learn what there is to explore! We recommend you find the session for your major or college first, and then plan your day around other topics you have the most interest in or have the most questions about.
Create Your Schedule
The Day of the Event
Wear comfortable shoes—there's a lot of walking.
Bring your refillable water bottle. There are hydration stations around campus. Just look for the water droplet.
Allow 45 minutes to park and find your first event.
There is no check-in, just head over to your first event and start your day!
Plan to be flexible as information sessions and tours are first come, first served, and some will hit maximum capacity.
Visit an information booth, multiple located throughout campus, if you need an agenda or campus map or if you have any questions.
Come prepared to submit your Intent to Enroll. You will need to have your $400 nonrefundable deposit ready. Both your deposit and the Intent to Enroll will be submitted online via the SDSU WebPortal.
Driving and Parking
SDSU is located at 5500 Campanile Drive, San Diego, CA 92182 (Google map)
Campus Parking is Free
You may park in any space marked for SDSU students or faculty/staff as well as any SDSU parking structure. Allow at least 45 minutes to park prior to your first activity.
Turn left onto N. Harbor Dr.
Turn left onto W. Grape St.
Merge onto I-5 South
Merge onto CA-163 North
Merge onto I-8 East
Exit College Avenue South
Left on Montezuma Road
Left on East Campus Drive
Right into Parking Structures 3 (P3) or 4 (P4)
I-5 South
Merge onto I-805 South on left
Merge onto I-8 East
Exit College Avenue South
Left on Montezuma Road
Left on East Campus Drive
Right into Parking Structures 3 (P3) or 4 (P4)
I-15 South
Merge onto I-8 East
Exit College Avenue South
Left on Montezuma Road
Left on East Campus Drive
Right into Parking Structures 3 (P3) or 4 (P4)
I-8 West
Exit 70th Street South
Right on El Cajon Boulevard
Right on Montezuma Road
Right on East Campus Drive
Right into Parking Structures 3 (P3) or 4 (P4)
I-805 North
Merge onto Route 94 East
Exit College Avenue North
Right on Montezuma Road
Left on East Campus Drive
Right into Parking Structures 3 (P3) or 4 (P4)
Disabled Person (DP) Parking
Disabled person parking areas are reserved for those persons with a valid DMV issued placard or plate. Drivers transporting a person with a disability may park in a DP stall as long as the disabled person's DMV placard or plate is present. In the event that all DP stalls are full, the vehicle may park in any visitor, student (S or N), faculty/staff (F/S), service/vendor (S/V), or special permit (SP) 900 parking stall. Should you require special accommodations as the location in which you wish to park is full on a consistent basis please contact Parking and Transportation Services at [email protected].
Accept your offer of admission in your SDSU WebPortal account by May 1.
Join the SDSU Family today!
Frequently Asked Questions
Download the app and create your personalized schedule ahead of time so you can hit the ground running! Review the schedule by downloading the app on your phone or tablet. Make sure to create your log in so you can save your personalized schedule. Don't want to download the app? You can still check out the schedule and create your personalized schedule through the Online Event Guide.
SDSU's Facial Covering Policy
Visitors who are NOT fully vaccinated, including a booster dose (if eligible for a booster), against COVID-19 must wear facial coverings at all times while indoors.
All guests attending Explore SDSU regardless of vaccination status are required to wear a facial covering when inside the University Library and in classrooms, instructional labs, and any other spaces being actively used in an instructional capacity.
For more information, review the SDSU COVID-19 website.
NOTE: Facial coverings will continue to be required for all individuals in limited environments that have licensing or other requirements, such as the Children's Center and Student Health Services.
Yes, the event app is free and is available in the App Store and Google Play! We recommend downloading the app to your phone or tablet for the best user experience for this event. However, if you do not have a compatible mobile device or you wish to use a laptop or desktop computer, you can access the app through the Online Event Guide in your internet browser.
Create a log in so you can create and save your schedule and unlock features. The features will allow you to:
Take notes
Share photos
Rate sessions
Join the Attendee List, and find and message fellow SDSU Aztecs
Check-in to sessions
Share contacts
Share on social media
Create a Log In
The first time you access the app or the Online Event Guide, you will see a red button to Log In. Click/tap the button. If you previously opted not to create a log in, you can still create one by either selecting Log In in the top right corner of the Online Event Guide on your computer or tapping Profile in the bottom of the app and then Log In.
Follow the prompts and input your name and email address.
Check your inbox for an email from SDSU Office of Admissions with the verification code. If you do not receive the email within a couple of minutes, check your spam folder.
Go back to the app or Online Event Guide and input the code. Click/tap Verify.
You will be authenticated and will now be logged in. Update your profile and begin to view the sessions and create your schedule.
Although registration is not required, we encourage you to register, so that we can stay connected with you about this event.
The Explore SDSU Open House in-person sessions will not be recorded. However, most of the live sessions from the virtual event in March will be available under their respective Live Session detail page in the app. Departments are continuing to provide recorded sessions, so be sure to check back often.
Prospective Students
If you are a prospective student and you have not already completed the form on the Request Information page, please do so today! This will enable us to stay in touch with you throughout the year and let you know about important deadlines. Don't forget to follow the Office of Admissions on Instagram, Facebook, and Twitter.
Admitted Students
If you are an admitted student, please visit the SDSU WebPortal and make sure that your contact information is up-to-date. This is the contact information that we use to stay in touch with you and remind you of important deadlines. Be sure to check your email often.
Have your submitted your Intent to Enroll and are officially a new student? You and your family are invited to join other SDSU Aztecs on Instagram and Twitter using the @ExperienceSDSU handle.
Please email [email protected] if you have any questions about Explore SDSU Open House.
We look forward to seeing you!