As you are exploring your options for this next chapter in your life, we invite you to join us for a sneak peek of San Diego State University at Preview Day. You and your family are invited to discover more about SDSU during this event. This is your opportunity to learn about our academic colleges, student life, and the campus community.
Friday, November 5, 2021
2–4:30 p.m. PDT (In-person*)
Admissions Presentation, Student Panel and Campus Tour
Join SDSU staff, students, and administrators to learn why this is a great time to be a part of the SDSU family. Due to requirements for COVID-19 compliance, this event is only available to high school or transfer students, and their families, who will be applying to SDSU for fall 2022 admission.
*All in-person activities will be based on current conditions of COVID-19 and campus safety protocols.
Saturday, November 6, 2021
10 a.m.–3 p.m. PDT (Virtual)
If you haven't done so already, register to attend this event and we will let you know once the Zoom links are added to this web page. We look forward to seeing you soon!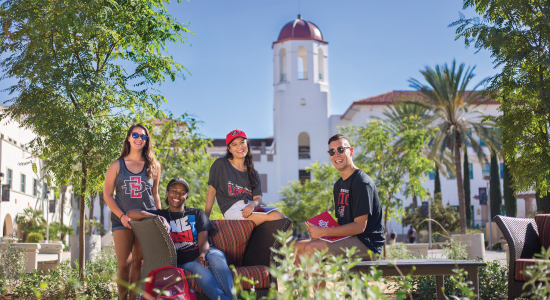 Welcome to SDSU
10 a.m. PDT
University leaders will greet you in the morning to kick off Virtual Preview Day to share how SDSU is dedicated to preparing our students to become global citizens, compassionate leaders, and ethical innovators who help find solutions to the world's greatest challenges.
Academics at SDSU
When students work alongside our exceptional faculty, researchers and scholars, and have the opportunity to observe and practice purposeful innovation, we begin to achieve our collective vision to impact the world through our graduates. SDSU is a place for the best and brightest to dream of who they will become and to make those dreams a reality. We offer 97 bachelor's, 84 master's and 21 doctoral degree programs and each program is housed in a college.
10:30–11:15 a.m. PDT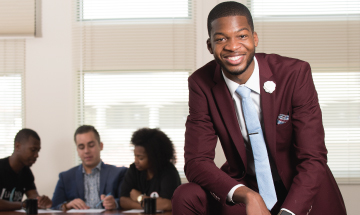 Fowler College of
Business
The Fowler College of Business at SDSU strives to educate, empower, and engage students, and transform them into effective business professionals by developing and delivering educational programs that reflect the international, entrepreneurial, and diverse character of our region.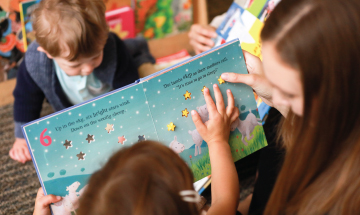 College of
Education
The College of Education's mission is to prepare effective professionals for a variety of societal service delivery and leadership roles across a range of settings including schools, postsecondary institutions, social service agencies, and vocational rehabilitation organizations.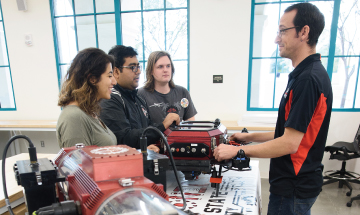 College Of
Engineering
The College of Engineering prepares students for professional careers and life-long learning, promotes the creation and dissemination of knowledge, serves society through professional practice and community outreach, and acts as a catalyst for the technological development of the San Diego region.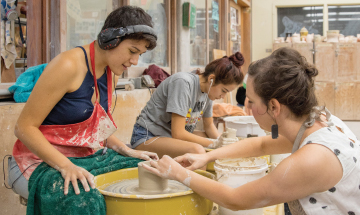 College of
Professional Studies & Fine Arts
The College of Professional Studies and Fine Arts (PSFA) houses ten unique departments and schools, each preparing its students to be career-ready professionals upon graduation. PSFA is home to a number of nationally ranked professional programs as well as the university's creative and performing arts programs.
11:30 a.m.-12:15 p.m. PDT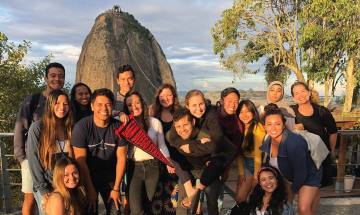 College of
Arts & Letters
The College of Arts & Letters (CAL) offers undergraduate and graduate degrees in the humanities and social sciences and our programs explore the dynamics of human experiences, personal identities, cultural and cross-cultural expressions and practices, and philosophical beliefs regarding human life and existence. As a community of learners, students deepen their understanding of history, gender, ethnicity, class and race, and social and political actions.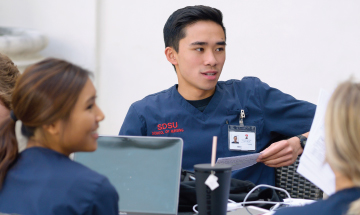 College of
Health & Human Services
The College of Health and Human Services offers professional education in the health and human service disciplines and a balanced education of academic study, field placement, clinical experiences, and research opportunities. Our professional schools include Exercise & Nutritional Sciences, Nursing, Public Health, Social Work, and Speech, Language, & Hearing Sciences.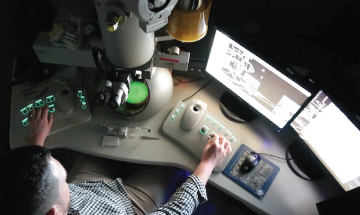 College of
Sciences
The College of Sciences, composed of eight departments and various subprograms, offers bachelor's, master's, and doctoral degrees, and curricula for preprofessional students in medicine, veterinary medicine, and dentistry. The science curriculum is enhanced by research centers, which provide field experience as well as special seminars with guest speakers.
Workshops
12:30–1p.m. PDT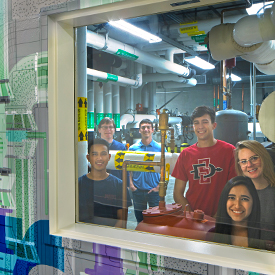 The Weber Honors College
The Weber Honors College provides a unique community of place and purpose with a diverse group of students who share a commitment to achievement, to giving back to the communities in which they live and work, and to deep engagement.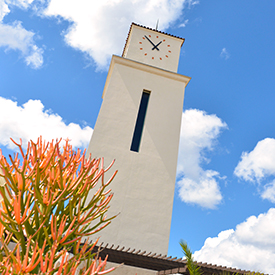 The Office of Financial Aid & Scholarships
Student financial aid programs are intended to provide assistance to students who do not have the necessary financial resources to meet their educational costs. Most students qualify for some type of assistance.
1–1:30p.m. PDT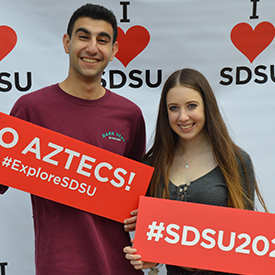 Admissions:
First-Year Admissions and Cal State Apply
Learn the ins and outs of admission and applying to SDSU as a first-year applicant and get your questions answered. We are here to help.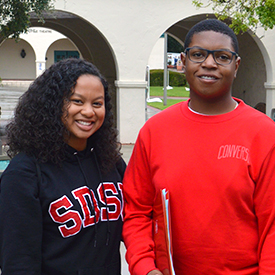 Admissions:
Transfer Admissions and Cal State Apply
Learn the ins and outs of admission and applying to SDSU as a transfer applicant and get your questions answered. We are here to help.
Student Panel: The Aztec Experience
1:30–2 p.m. PDT
Discover what it is like to be an SDSU Aztec by meeting current students as they share why they selected SDSU and why they are happy they did. From academics to internships, from clubs and organizations to athletics, you will hear firsthand about the many resources and opportunities available at SDSU.
Alumni Panel: Preparing for Life After SDSU
2–2:30 p.m. PDT
Our graduates are innovators, knowledge creators and global citizens who are well prepared for the real world. Alumni will share how SDSU prepared them for a successful career after college.