As you are exploring your options for this next chapter in your life, we invite you to join us for a sneak peek of San Diego State University at Virtual Preview Day! If you're a prospective student who is interested in or has applied to SDSU, you and your family are invited to discover more about SDSU during this virtual event. This is your opportunity to learn about our academic colleges, student life, and the campus community. We hope to see you there!
Saturday, November 18, 2023
9–11:30 a.m. PST (Virtual)
If you haven't done so already, register to attend this event. We look forward to seeing you soon!
Welcome to SDSU!
9–9:40 a.m. PST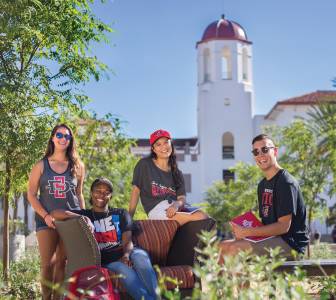 In this session, you will hear from current SDSU students about why they chose to attend SDSU and learn about the many resources available to students, including student services and academic support, the Weber Honors College, study abroad programs, and more. Join us to discover why you should become an SDSU Aztec!

Join Zoom
Academics at SDSU
9:45-10:30 a.m. PST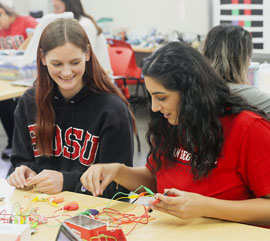 Join a panel of SDSU faculty and staff to learn about the diverse range of programs and academic colleges at SDSU. This session is designed to give you a preview of academics at SDSU and will highlight the opportunities and resources available to students in the classroom. Students interested in any major are encouraged to attend.
Admissions Sessions
10:30–11:30 a.m. PST